New metrics for funnel report
Metrics
The funnel report helps you understand your B2B SaaS customer journey better so that you can turn more users into paid customers.
The improvement of the week is that we added metrics to the Funnel report. The first metric that you can select is conversion rate. You will now be able to see conversion rates between your funnel steps as well as the overall conversion rate.
Here is a simple 3-step freemium B2B SaaS customer journey: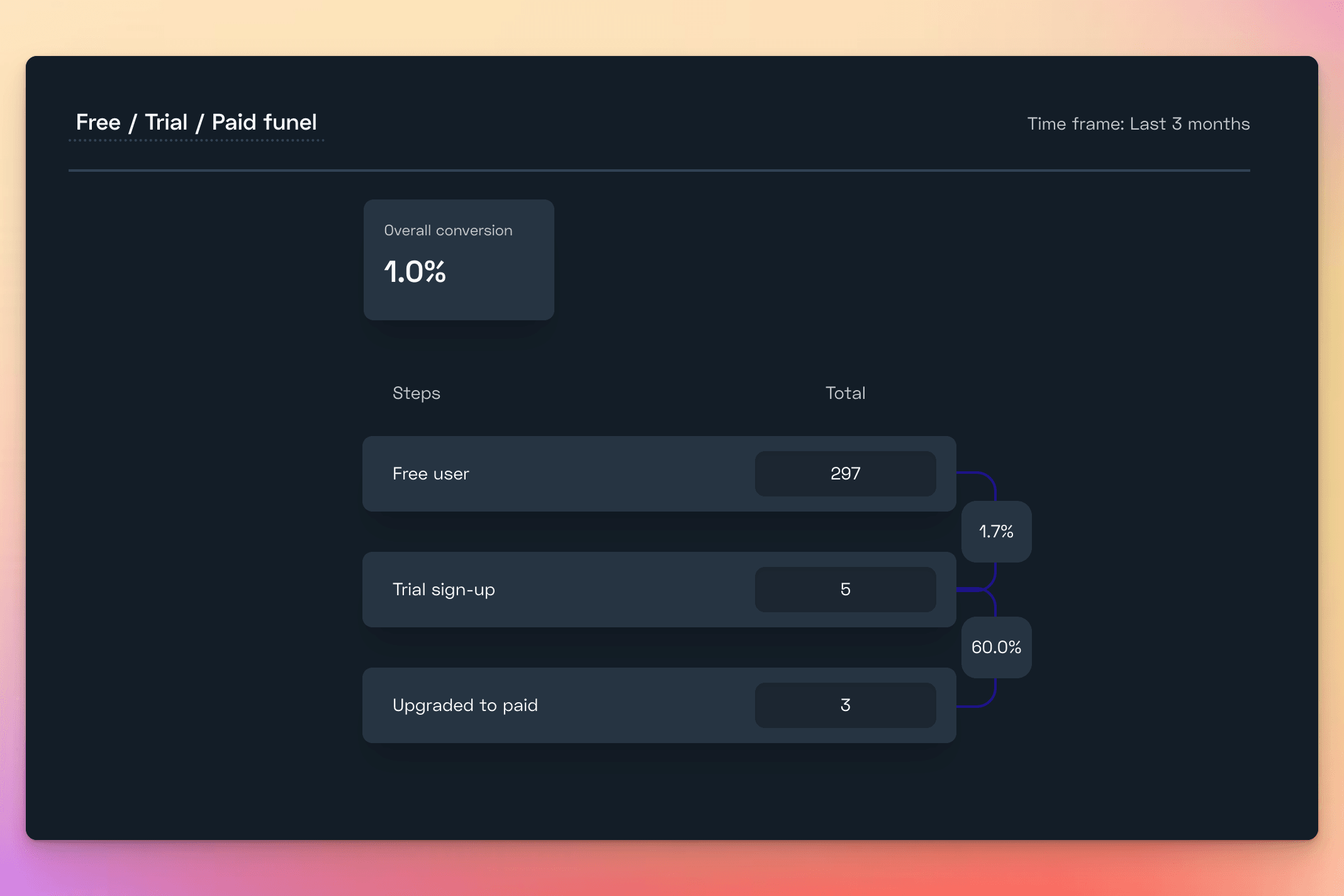 The conversion rate between Trial sign-up and Upgraded to paid is good. The problem is the conversion between step 1 & step 2.
By looking at this report, you could work on getting more free users to try your paid features to ultimately convert more people to paying customers. You could do that through product tours inside your app, changing your pricing plan or better educational content as well as drip email sequences.
Naming your reports
We want to make it easier to organise reports. This is why we are working on some report management features.
You can now name your reports. It works like you would expect: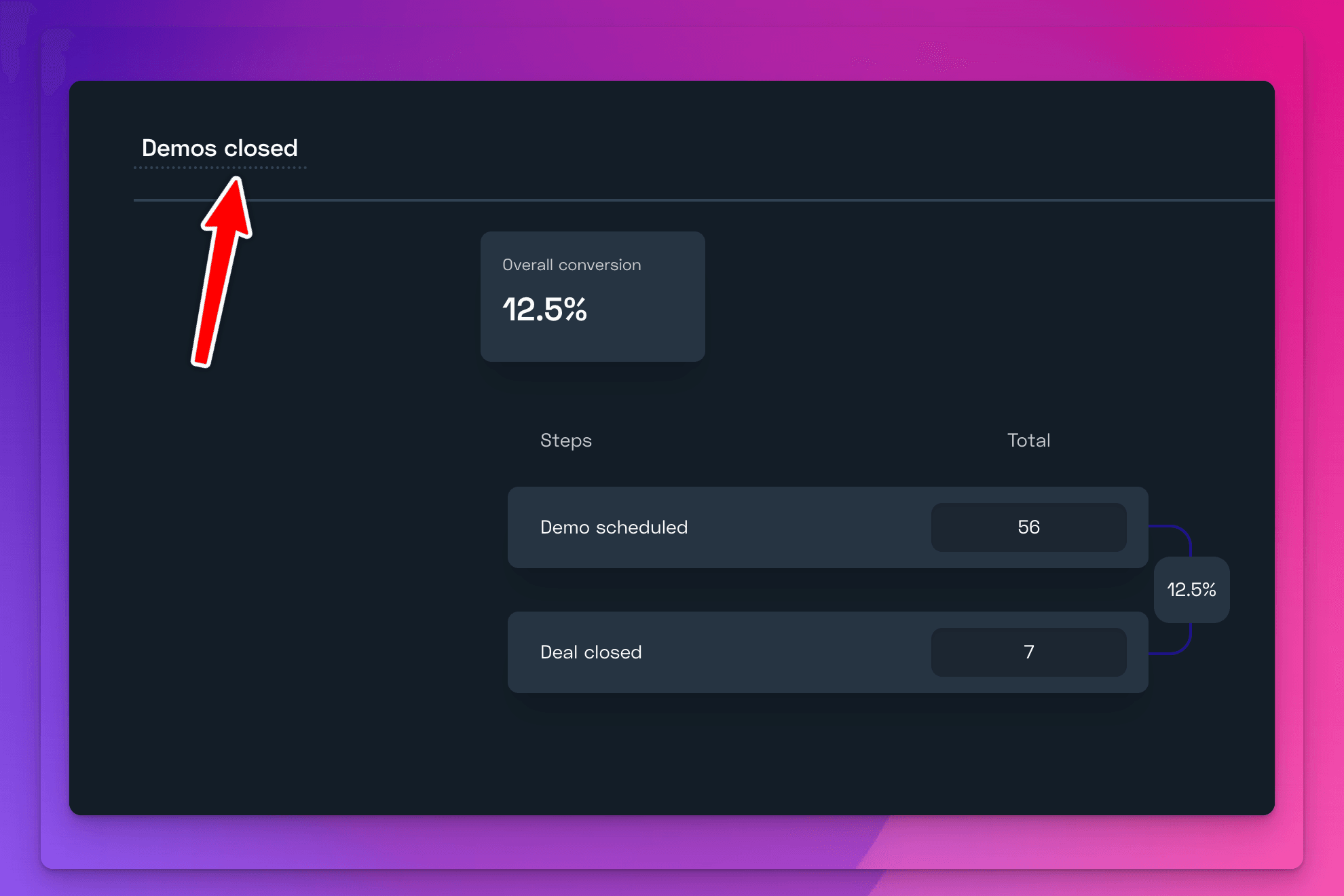 In the next few days you will see some other report management features like deleting a report & editing a report. Keep an eye out!