Announcing a new era
We are happy to announce a new era for Wildmetrics! Let's start out by defining Wildmetrics..
What is Wildmetrics?
Wildmetrics is customer journey analytics for B2B SaaS.
It allows you to track and analyze your customer journey with auto-generated reports, and then use that data to improve your customer journey to grow your MRR faster.
It's a great tool for growth teams and founders.
What is the new direction for Wildmetrics?
We are now 100% focused on helping growth teams at B2B SaaS companies.
In the past, Wildmetrics was mostly used by ActiveCampaign customers. We learned that we can better serve B2B SaaS. Our past customer avatar is too general, too diverse and uses too many different tools, sales processes & customer journeys. On top of that, the AC API was hard to work with. This is why we pivoted.
In summer 2022, we did a positioning exercise following April's method and arrived at our new positioning: customer journey analytics for B2B SaaS.
What's new?
We are launching our new core feature: Auto-generated reports! This new feature will start a new era for us.
It will replace our old Report and Funnel feature (both features will still stay available for existing users for now).
To serve B2B SaaS companies best, we started to think in use cases. We identified specific activities (we call that use case) growth teams at B2B SaaS companies do in order to achieve their north start goal.
What is the north start goal? Growing their MRR. 
This is what every B2B SaaS startup is after. (why? because they want to serve their customers better, improve the product, pay higher salaries to team members ..)
Growth teams do all kind of different activities in order to grow MRR. To be more specific, Wildmetrics focuses on the customer journey. Each auto-generated report of Wildmetrics focuses on a use cases to improve the customer journey to grow MRR faster.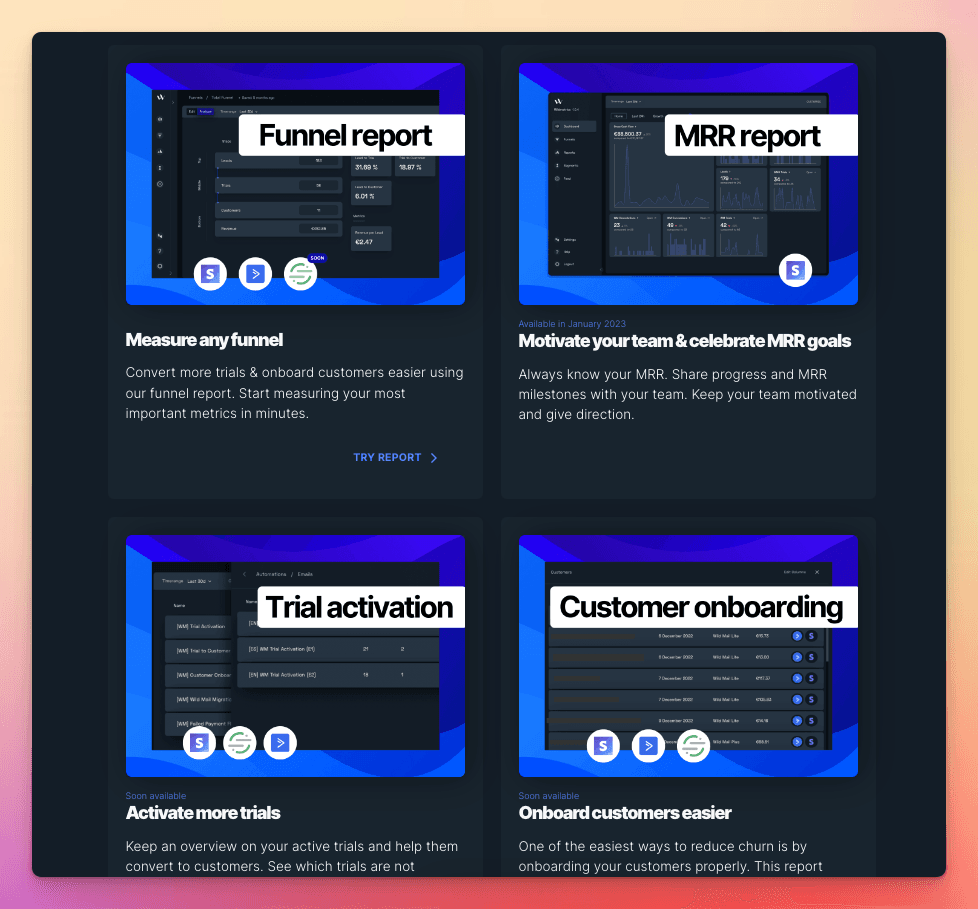 Auto-generated reports
Our goal is to help B2B SaaS companies track and analyze their customer journey in less than 5 minutes following 4 steps:
Integrate your marketing stack (HubSpot, Stripe, Segment etc..)

Get insights from our auto-generated reports

Improve your customer journey
This feature is a MVP and offers very limited functionality right now. We wanted to ship it as fast as possible and add new useful things every week. We will write about the new stuff on our changelog and on our newsletter.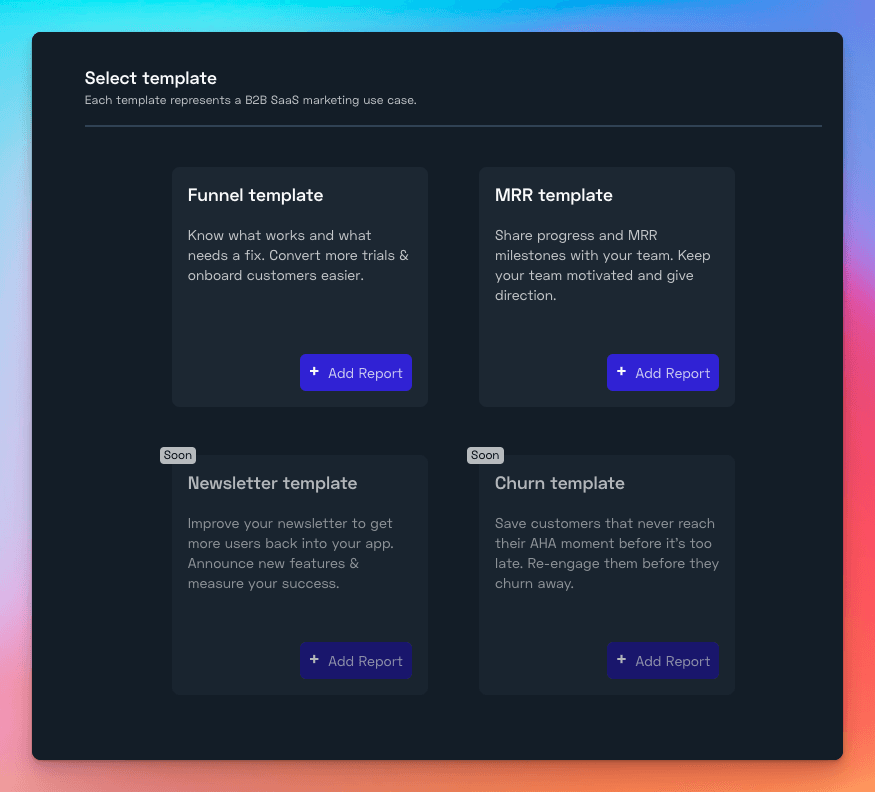 The first use case we built is the "Funnel report". The goal is to help you convert more trials & onboard customers easier using our funnel report. You can start measuring your most important metrics in minutes.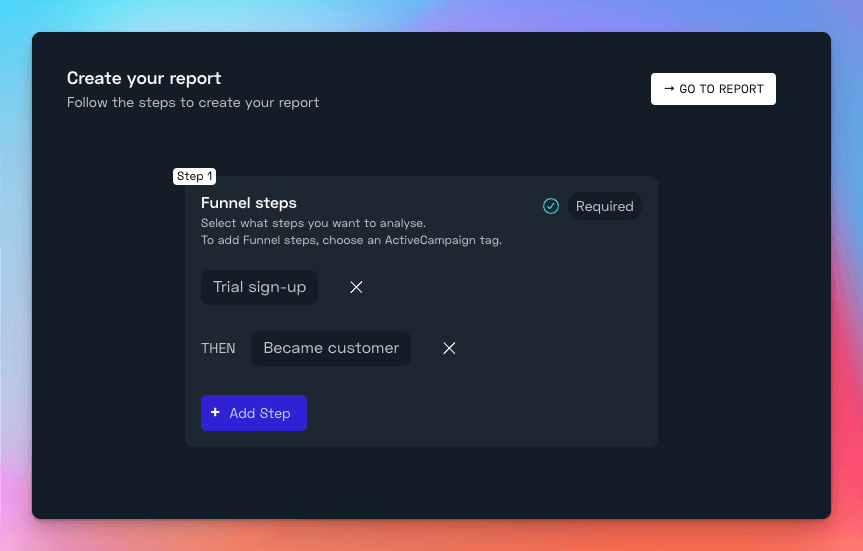 We have a roadmap for our next reports (use cases):
MRR report (share progress and MRR milestones with your team. Keep your team motivated and give direction)

Trial activation (keep an overview on your active trials and help them convert to customers)

Customer onboarding (reduce your churn by identifying new customers that need extra help during onboarding)
Let's see how it goes! Follow along on our changelog.