The story of how Wildmetrics got started
Building Wildmetrics comes from a problem my team & I experienced first-hand while working on our other project Wild Mail back in 2018.
We were a marketing agency working with 100s of clients and one thing we had to do for them monthly, was sharing a funnel report (with insights about how their funnel converts).
This meant needing to visit the CRM to export people & email engagement data. Then go to Stripe to get revenue data. Then go to Facebook ads/Google ads to get advertising data. Then visit Google Analytics for the blog and so on..
We exported all the data from the different tools, cleaned & organiseed it. And then re-imported it into a GSheet.
We did this over and over again, every month for many different clients. It tooks us hours, no actually days, to complete this manual & energy sucking task.
This is when we realised there is an opportunity. This was 2019.
We tried to automate this a little by setting-up webhooks using Stitch and Google Data Studio. But it was hard to set up and even harder to maintain. On top of that, the data was incorrect.
This is when we decided to build an MVP for Wildmetrics, back in 2020.
I got to know my tech lead Leo who wrote the first line of code for Wildmetrics in May 21st, 2020 (thanks to our mutual friend Lucas for connecting us!).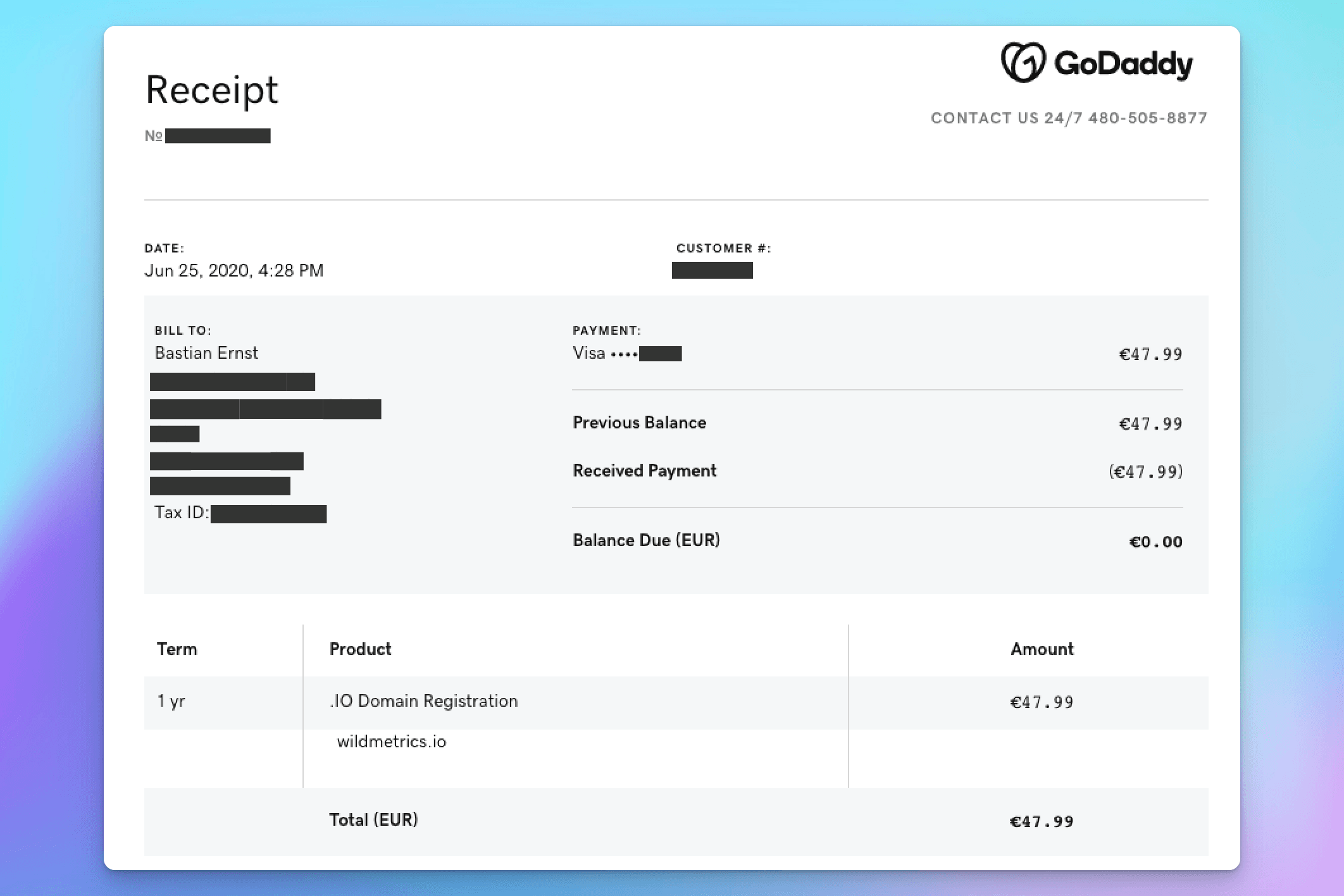 And we onboarded our first paying customer for Wildmetrics, Carla Biesinger, on 15th of January 2021.
Between 2021 and 2022 we tried different things. We onboarded Pancho, Alban & Franco. I serve as product manager.
We failed & learned a lot. None of us build a SaaS product before. We spent too much time on the wrong things. On top of that, building, running & growing two SaaS businesses at the same time is really hard.
But all of this got us to what happened next..
Then in 2023, we decided to pivot Wildmetrics to customer journey analytics for B2B SaaS.
All this is funded by our other project Wild Mail.
Our goal for 2023 is to find PMF and have Wildmetrics support a team of 3-4 people.
We are excited. Let's see how it goes.